Hi Everyone, So for today's post, a quick Guide to Social Media Marketing. Also, known by its abbreviation SMM. This practice is an absolute must for all marketers including myself. It is an excellent source for traffic as well as leads, and even for finding customers. If you do not use Social Media for your business then you really should.

Now, I would just like to add that I do say this a Guide to Social Media Marketing but in fact, this article mostly just covers only 2 platforms which are Facebook and Instagram.
Plus, just a fair warning some of these ideas are not ones that I have tried myself YET. I don't want to come across as a false prophet but for anybody looking to find out more I hope, you will be able to find this information useful.
So without much further ado…
---
A Guide to Social Media Marketing in 2021
by Alex B. Chivers
Table of Contents:
---
Guide to Social Media Marketing in 2021
1. Marketing On The Internet: How Did We Get Here?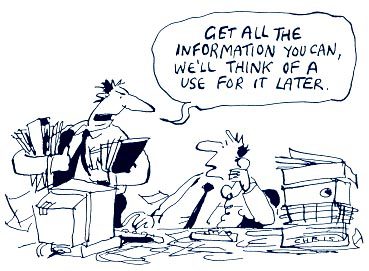 Digital media in the modern age has become the place to go for any kind of information. In these days and time's people are always fiddling on their electronics and pay very little attention to what is happening outside of its parameters.
Marketers, shrewd as they are, have wasted little to almost no time in coming up with new ways to pitch their product to the modern customer. As a result, Digital Marketing was born.
In the early day's of the internet Digital Marketing came into play as a means to attract and lure customers into buying products. Mostly as a result of lucrative advertisements. This with the rise of Social Media has only increased these methods, and for today's post, this is what I will be exploring.
---
2. Social Media Marketing For A Beginner
In the beginning advertisements on the internet used to be scattered, and unorganized. Pages that allowed certain advertisements used to have these adverts on the edges of the page. Usually in a format that the consumer after viewing the contents of the web page would then notice as their eyes wandered off to the side of the page.
This method often failed to leave a lasting impression on the consumer and we could say that this initial marketing effort was hardly successful. Then the business people decided to take charge of the situation and began looking for opportunities to market their products better.
It was with this that the golden goose came flying right into their hands as they discovered social media marketing…
---
3. What is the Meaning of Social Media Marketing?
Social Media Marketing is by far the most effective marketing technique in current times. Mostly because the majority of online traffic is from Social Media. With us being the social beings that we are, a lot of us use Social Media, and it is a big part of our daily lives.
How much time we all spend online on websites such as Facebook pretty much says it all.
Naturally, we look at disguised advertisements put out by clever marketers and fall prey to them. We make more purchases from looking at Social Media advertisements than we would do on a day out shopping. Exactly why that for any keen entrepreneur this is such a common protocol.
---
4. Guide to Social Media Marketing – Tips and Tricks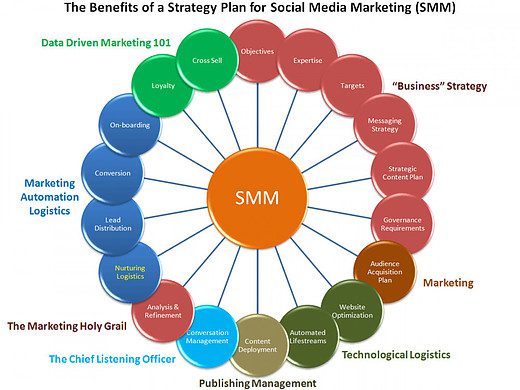 a. Create A Business Profile
For an aspiring marketer, a normal account will not do. Be it on Facebook or on Instagram; the marketer has to create a Business profile. As making a business profile provides benefits of the buyer directly being able to contact you, the seller without any third party being involved right from the get-go.
i. Facebook– visit business.facebook.com/create and create a business profile.
ii. Instagram– current personal accounts can be switched into business accounts by heading over to settings and then clicking on the business profile.
iii. Pinterest– Just like Instagram it's easy to create a business profile the same as Instagram.
---
b. Creating A Marketable Ad For Your Product

a. Photos for products are a necessity in the world of social media marketing. Views of products from different angles can give buyers a feeling of value for money. More so, as the tangibility of the product is further solidified. For the consumer, it is always better to get an idea of the product's dimensions, colour, and texture from the pictures of it.
b. Creating a catchy "headline" for an advert is one of the most challenging things to do in business as there are a lot of parameters to be kept in mind. Encapsulating what the product is all about and what could be a buyer's impression of the product into a single statement is tough. However, the right tagline for the product can do wonders with respect to the generation of response from buyers.
---
5. Use Promotions for Better Results
a. Facebook
Sponsored ads of your business profile or page on various other pages or on the media, in general, is yet another way to factor in the audience. Inviting friends and family to be like and share your page can increase visibility and in turn, increase traffic to your business. Also, using the address of your page on letterheads and business cards is another way of promoting your business.
b. Instagram
Following industry-relevant pages and using relevant hashtags increases the visibility of the business profile. Mentions by friends and acquaintances or big names in the industry can boost traffic to the profile tenfold as then it would just be a click away from any potential customer.
---
6. Post High-Quality Content Regular Basis
People use social media as a fun platform to chat with friends, family, loved ones and even strangers. The cosiness of the platform has to be maintained through the advertisements by subtle marketing.
Posting content regularly and joining in forum discussions would help in maintaining the credibility of the seller by establishing him not only as a business persona on the platform but also as someone who is interested in listening to his audience and cater to specifications they have in mind.
Having a human voice on social media platforms is an absolute must for marketing.
---
7. Deploying The Right Tools For Business Profiles:

a. Facebook
Insights
The insights tool provides the marketer useful information on who his target audience is, who choose to like his page. The consumer's information is collected over time and then the marketer can tailor his advertisements to the consumer's specifications- age, interest, locations and choice even without their direct engagement.
Business Manager
To maintain smooth workflow in the organization internally, marketers use this tool to manage and share access to information on assets and other business-relevant information to partners, vendors and also to the designated marketing team. The business manager has made managing assets and tracking ads awfully easy for the marketer.
---
b. Instagram
Influencer Dashboard
The growth rate of your business profile is to be monitored closely. The ratio to which the posts and the followers are increasing for the page must be measured. Likes and comments on the posts are also used to measure engagement rates.
Sprout Social
Business profile management tools such as these are in high demand currently. It measures the number of clicks a link gets in comparison to its user engagement ratio. This helps the marketer reach his audience, build a community and measure overall performance or how well the profile manages to advertise to a broader spectrum of audiences.
---
Conclusion:
Hopefully, the above-stated steps will help you as a Guide to Social Media Marketing on a good note.  Obviously this is only the tip of the iceberg but in all truth each Social Media platform you use is work in itself. I would say running a facebook, twitter, instagram, pinterest and youtube channel is hard work, and this before we even begin to look at LinkedIn, Reddit, Quora, TikTok and the many different Social Media channels you have out there.

My advice just try to stick to 2 or 3 till you can start making the process more automated. Post schedulers are definitely the way forward I think. Just remember you are only human after all.
---
Your Feedback
Related Posts:
How to Use Social Media to Increase Sales